DID YOU KNOW? Holiday Bowl provides free baby-sitting and day care service for bowlers during league play.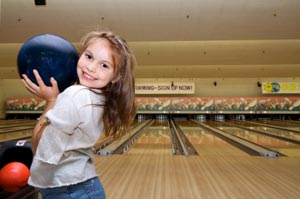 Peace of Mind • Relax • Enjoy
One of the biggest concerns people have about how to manage their free time is what to do with younger kids. We say; "Bring'em".
You will have a peace-of-mind in knowing that your children are close by and that you can check in on them at any time.
At Holiday Bowl, we provide a well kept and attractive environment for younger kids. Our day care includes tvs, table settings, and an assortment of toys for boys and girls.